Barnes & Barnes "Fish Heads" T-Shirt BLACK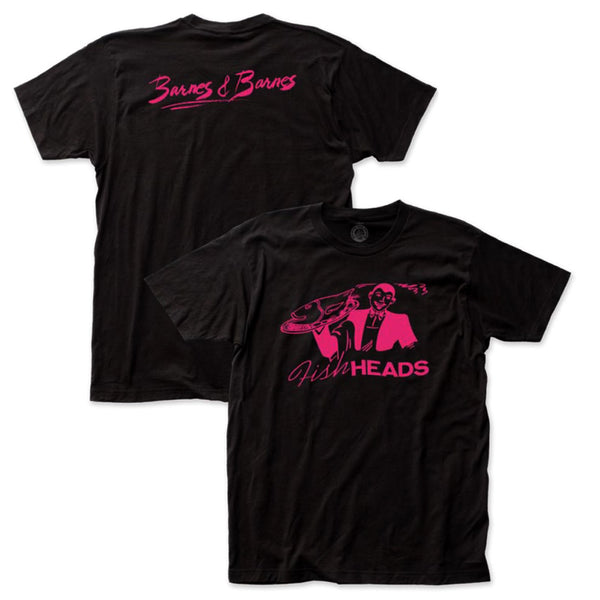 Barnes & Barnes "Fish Heads" T-Shirt BLACK
Available for the first time since 1979!
The official Barnes & Barnes 'Fish Heads" T-shirt—as seen on the cover of their cult-classic debut album "Voobaha".
The classic 1979 "Fish Heads" waiter illustration on the front with Barnes & Barnes logo on the back. Available in your choice of white with black print (just like the original made in 1979) or the all-new black edition with neon pink ink.
Exclusively from Demented Punk!